Process of Getting Hearing Aids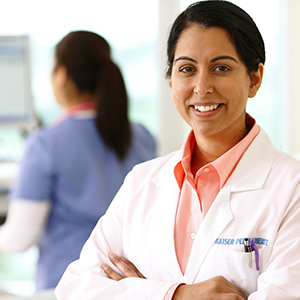 OBTAIN A HEARING TEST AT KAISER PERMANENTE
Schedule a comprehensive hearing examination at one of our eight locations nearest you:

DENVER METRO
Arapahoe
To Schedule: 303 338 3215 or kp.org

Aurora Centrepoint
To Schedule: 303 338 3215 or kp.org

Franklin
To Schedule: 303 861 3404 or kp.org


Lone Tree
To Schedule: 303 861 3404 or kp.org

Rock Creek
To Schedule: 303 861 3404 or kp.org

Wheat Ridge
To Schedule: 303 338 3215 or kp.org

SOUTHERN COLORADO
Briargate
To Schedule: 719.282.2413 or kp.org

Pueblo North
To Schedule: 719.282.2413


Hearing examinations take place in the Head and Neck Surgery and Audiology Department at our Rock Creek, Franklin and Lone Tree Medical Office Buildings, which is on a separate floor from the Hearing Services Department at these locations. Hearing examinations at the other locations are performed in the Hearing Services Department.
At this appointment, you will meet with one of Kaiser Permanente's highly skilled audiologists who will perform a thorough examination of your hearing to determine if you are a candidate for a hearing aid. If you are deemed to be a good candidate for a hearing aid, the audiologist will recommend you proceed with the hearing aid process by scheduling a hearing aid consultation appointment in our Hearing Services Department.

HEARING AID CONSULTATION APPOINTMENT
Call our Hearing Services Department at 303 338 3215 to schedule this hour-long appointment. We recommend bringing a family member to this appointment, as we discuss all aspects of your hearing loss and how it is impacting your communication abilities. During the consultation appointment, for which there is no co-pay, you will meet with one of the doctors of audiology to review the results of your hearing tests, review your listening needs and discuss realistic expectations, different sizes and technology levels of hearing aids.You and your audiologist will discuss what technology is the most appropriate for your lifestyle given your budget and expectations. At the end of this appointment, if you choose to pursue amplification, your audiologist will order your hearing aids and you will be scheduled for a hearing aid fitting appointment.

HEARING AID FITTING APPOINTMENT
The hearing aid fitting appointment is an hour-long appointment at which time the hearing aids will be programmed for your hearing loss. You will practice inserting and removing the hearing aids and batteries and you will be shown how to clean and care for the devices. You will pay for the hearing aids at this appointment and your six week trial period will begin the day of the fitting.

HEARING AID TRIAL PERIOD CHECK
Approximately 2 weeks after you are fit with your new hearing aids, we will have you return to visit with your audiologist to review how the adjustment and adaptation period is going. It can take weeks to months to adapt to new hearing aids and we will routinely check in with you during your trial process to ensure your realistic expectations are being met. At your first hearing aid check appointment, your audiologist will go over questions you have and may make some programming changes to the devices through a computer.
During your trial period, you may meet with your audiologist a few times to make changes to the hearing aid programming as you adjust to the new sounds you are hearing. At some point during your trial period, your audiologist will perform something called Real Ear Measurements, an industry gold standard. To do this, your audiologist will place a small microphone in your ear canal and place the hearing aid back in your ear while they measure the sound output of the hearing aid compared to your hearing loss to ensure that the fitting of the device is appropriate and beneficial.

HEARING AID TRIAL FINAL CHECK
At your final hearing aid check appointment, scheduled near the end of your 45 day trial period, you will meet with your audiologist again to ensure your aids are programmed where they should be and answer any last questions you have. If you choose to keep your hearing aids, you will be given a set of supplies to get you started with your new devices to help ensure your continued success. If you choose to return your hearing aids, you will be issued a refund in full.

HEARING AID CHECKS
Following your hearing aid trial period, we recommend scheduling hearing aid checks with us routinely every 6 months (no co-pay for these visits). By doing this, your audiologist can help make sure the hearing aids continue to work best for you.